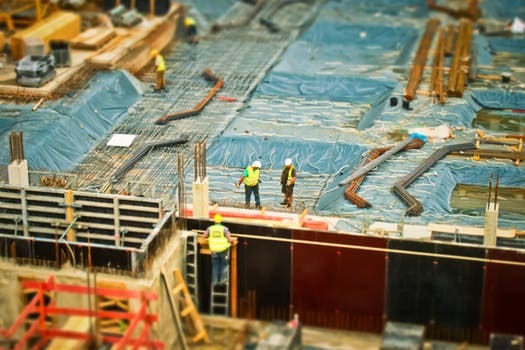 Saturday, March 25th, 2017 at 4:51pm
Condo Approval
Are you interested in learning what we verify when reviewing a condominium for approval for conventional financing?  Well, here are the major items that trip up condo associations:
No more than 15% of the unit owners may be over 60 days past due on their condominium fees.  Exception: Not verified on a limited review.
No more than 25% of the square footage in a condominium may be dedicated to commercial use.  Note: This includes parking garage square footage if the parking garage is used as a public parking lot!
No one entity may own more than 10% of the units in a condominium.  Note: If a condo has fewer than 20 units, that means no one entity may own more than one!
In the event of a foreclosure, the mortgage company may not be responsible for more than 6 months of past due condominium fees.
If the condominium association is currently involved in a lawsuit, we must review the extent of the liability that the association will endure with the suit.  We are especially concerned if the lawsuit is with regard to safety, structural soundness, or habitability of the project.
If a buyer is an owner occupant, we do not care about the investor ratio.  The investor ratio is the percentage of units owned by investors rather than owner occupants who live in their unit.  If the buyer is an investor, then no more than 51% of the units can be owned by investors. (See how the rules change on a 2-4 unit condo)
At least 10% of the income from the association must be dedicated to the reserve fund (Note, not required on a limited review)
We must verify that the condominium has adequate insurance – and there are several types of insurances that are required.  See this link for more info on the insurance requirements.
Please note that for Fannie Mae approval, that they may make an exception if any of the above rules is not met (other than insurance).   An exception request is done through the CVAS Waiver process – this review can be requested by Fannie Mae once all condominium related docs are in.  It'll take Fannie Mae about a week to review, but they may ask for additional documentation or explanations from the association. Freddie Mac does not make exceptions.
If a condo meets Fannie Mae's or Freddie Mac's requirements, it is warrantable.  If a condo cannot be approved for sale to Fannie Mae or Freddie Mac, then there may be an opportunity to get financing through a non-warrantable condo loan.  This would be a portfolio loan program with greater down payment requirements and higher interest rates.
The approval rules are slightly different for 2-4 unit condos so please read that link if necessary.
Want to check if the condo is FHA approved or VA approved? See these links…but note that just because a condo is FHA or VA approved, doesn't mean it's eligible for conventional financing.  We also handle submissions to FHA and VA for their approvals:
Here is a link to my webpage with the library of information about condominiums.
Questions?  Ajaffe@firsthome.com or 240 479 7658
Ready to pre-qualify?