Howard County provides down payment and closing cost assistance which may be paired with any loan program that we offer.
Here are the key restrictions:
Income caps based on household size (chart is below)
Sales price limit $471,171
$1,000 minimum contribution towards your purchase
$1,000 plus one month's worth of mortgage payments required savings on hand
60 days to close
The amount of the assistance granted is the amount of the required down payment (3% or 3.5%) plus the closing costs.  There are caps however based on which loan program you qualify for.  Please review the income caps based on your household and then see which loan program may work for you.  The chart is organized left-to-right in order of most assistance to least assistance.  Assistance ranges from $4,300 to $40,000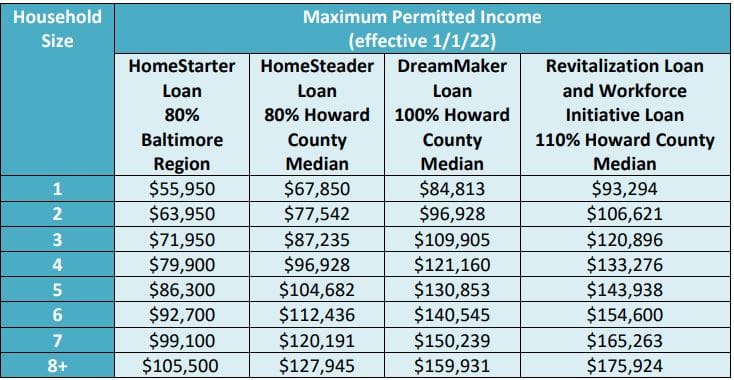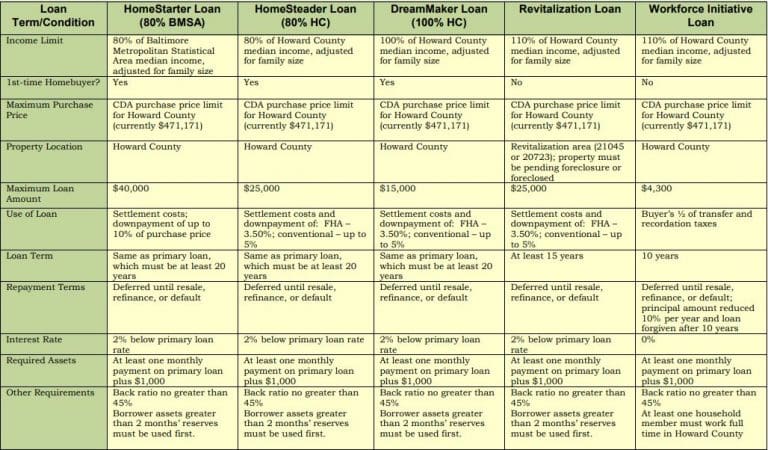 To apply, you'll need to prove you have insufficient funds to cover the down payment and closing costs. The home must be your primary residence and you'll pay back the down payment assistance only upon moving out or selling your home.  You will repay the balance plus interest on the amount of assistance you received.
Interested in loans to pair with this? See Home Possible or FHA.
Here is the required first time buyer class at https://www.howardcountymd.gov/housing-community-development/homebuyer-education
Questions? ajaffe@firsthome.com or 240-479-7658
Ready to pre-qualify?