Here's why you should work with the Alex Jaffe Team: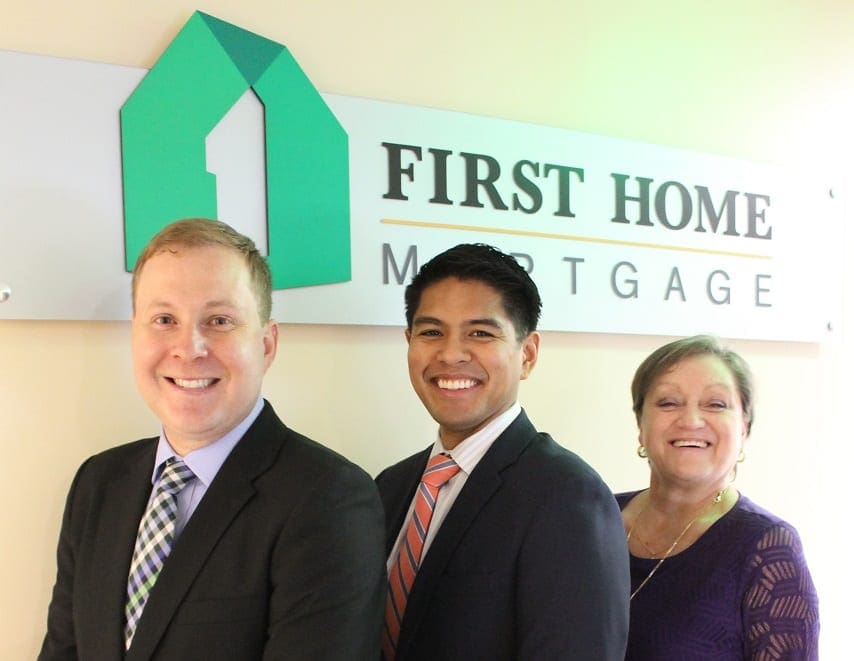 I manage our three-person team in Chevy Chase, which is where we handle all work on our clients' applications.  Meet the team members here!
We work well together.  I am the top producer at First Home Mortgage, the top producer for DC Open Doors, and am ranked in the top 200 among all loan officers nationwide.
Most mortgage companies, especially banks and internet lenders, operate in a call-center / hub atmosphere where applications are processed collectively.  There are bureaucratic layers of management and a firewall between loan officers and staff.  Their client applications are one of many, and loan officers don't control the workflow.  Not only are you not getting information,  your loan officer isn't either.
We are different.  Because we have a dedicated team that works together, we are both reliable and communicative.  This is the reason we get so many recommendations from real estate agents and have strong reviews online from our past clients.
Technology also helps us track everything.  We use two customer relationship management software programs to keep in touch with our clients and partners.  Updates are sent to all parties every time a milestone is reached in the loan process.  We have a secure web portal for clients to easily complete an online loan application and seamlessly upload their documents. Thanks to our team setup and our technology, we are able to average less than 17 days from the time the client completes the online application to the time we are cleared to close the loan.
I love my company.  We are a direct, private, correspondent lender and are the largest in the Mid-Atlantic region.  Being a private lender means we lend our own money and make our own decisions and it's all done in-house.  We also retain the servicing on over half the loans that we do.  The advantage of being a correspondent is that it gives us access to over a dozen lenders' guidelines and pricing.  Each day we price our interest rates through these multiple lenders and then are able to pass that pricing on to our borrowers. It keeps us very competitive on pricing, and the multiple sets of guidelines gives great flexibility with finding the right investor for an applicant.