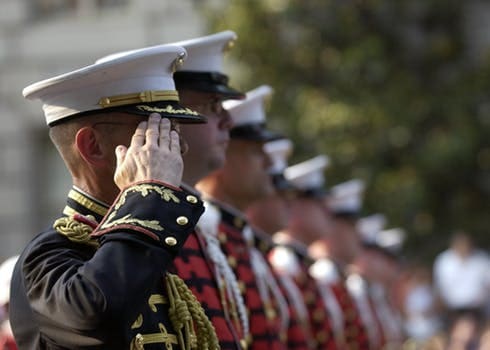 Thursday, April 27th, 2017 at 5:36pm
VA Condo Approval
The Department of Veterans Affairs (VA) requires they review and approve a condominium prior to financing a loan in each condo project.
In our experience the VA review can take anywhere from 2-4 weeks to complete, but once approved, the condo approval does not expire and can be used on any future units within the approved project.
Many condo projects have already been reviewed and approved by the VA. You can check if a condo has been VA approved using this site: https://lgy.va.gov/lgyhub/condo-report.  You will need to search the full legal name of the condo project and the state it is located within.
If the condo project status is listed as "Accepted Without Conditions" or "HUD Accepted" then the condo project has been approved and no further steps are needed for the condo (other than we verifying acceptable condominium master insurance coverage).
If the condo has not been VA approved, then we can reach out to the condo's management company to collect and compile the necessary documents listed below. We can start this process after (or prior) to the ratified contract as long as the condo's management is cooperative:
Signed letter from a HOA board member verifying the following:

Point of contact's name, address, and telephone number
Project's full legal name and complete address
Number of phases in the project / Number of units in the project
Verification of the following:
If there are any existing special assessments
If there are any pending litigation affecting the association or any units
The condo has sold 70% of the units to persons other than the declarant
HOA Budget (existing or proposed) (not required for 2 unit condos)
If applicable, last two HOA meeting minutes (not required for 2 unit condos) (If no minutes exist, we will need a board member to write and sign a letter of explanation for why this is the case)
All Recorded Project legal documents: Articles of Incorporation, Declarations, Bylaws, Plat Maps, and any applicable amendments
Once we receive all the needed documents, we'll submit them to the VA. If needed, we'll work on any conditions that the VA requires prior to approving the condo project.
Within the Declarations and/or Bylaws, here are some issues that may need to be addressed:
Lease restrictions – Lease restrictions are not permitted by the VA (unless veterans are exempt; there is specific language. If you need it, ask me for it)
Subordination clause – the VA loan must remain as the first lien and any  HOA lien must be subordinate to the first
Right of first refusal – The project should not be subject to any right of first refusal or similar restriction
If the condo is a 2-unit condo there needs to be an arbitration agreement
Questions?  Ajaffe@firsthome.com or 240 479 7658
Ready to pre-qualify?