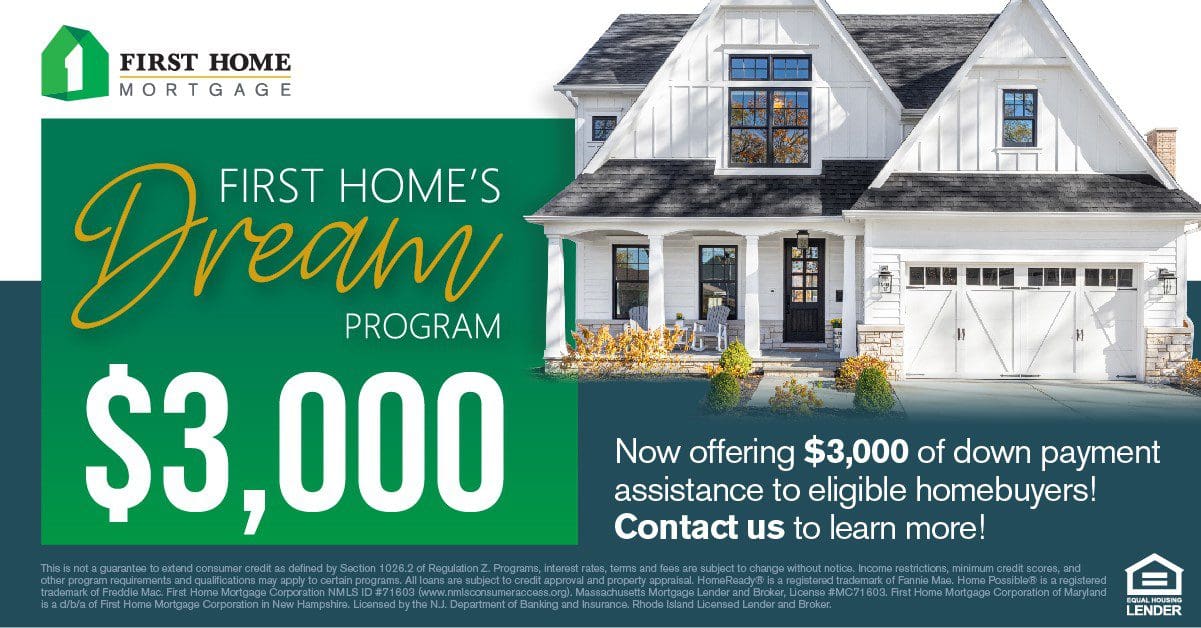 Tuesday, May 9th, 2023 at 3:11pm
Dream
We are now offering a $3,000 grant, which is paired with a mortgage from First Home Mortgage.  This program is called First Home's Dream Program and we're excited to release it today May 9th, 2023!
Dream is available to home buyers who meet the underwriting requirements of either Home Ready or Home Possible. The $3,000 is a grant from First Home Mortgage.  The mortgage the grant is paired with must also be obtained, and the mortgage and grant together are the Dream program.
To qualify for Dream, income needs to be under 80% of area median income and the minimum down payment is 3% of the purchase price.  Closing costs are additional.  In DC and in the counties that surround the district, 80% of area median income is currently $112,400 a year. Check income caps here.
This program is a conventional loan   (not an FHA nor a VA nor a USDA loan). This program is compatible with BorrowSmart but not bond loan programs like DC Open Doors, VHDA, Maryland Mortgage Program, or HOC. This program is also not compatible with FHLB nor Heroes